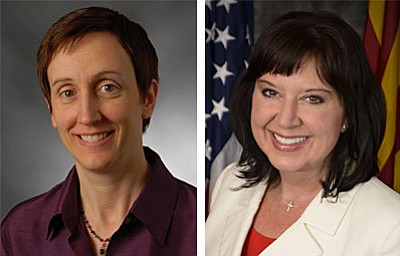 Diane Brown and Michelle Reagan
Stories this photo appears in:

Time to set the record straight - millennials do vote. While 18-29 year-olds don't vote as much as those 30 years and up, a glimpse into the last few election cycles points out the youth vote did increase in 2004 and again in 2008. And from 2008 to 2012, the share of young voters making up the electorate once again increased.