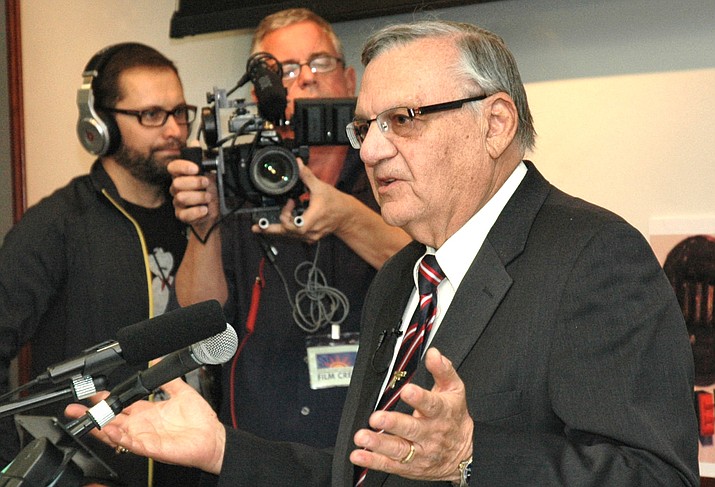 Joe Arpaio (Capitol Media Services/Howard Fischer)
Stories this photo appears in:
A federal judge will hear arguments in October over whether she should set aside the criminal contempt of court conviction of Joe Arpaio.
The leaves are obviously shaking on political trees in anticipation of the 2018 mid-term elections. That is especially true in Arizona with the news that Joe Arpaio may make a run for the U.S. Senate seat currently held by Jeff Flake.