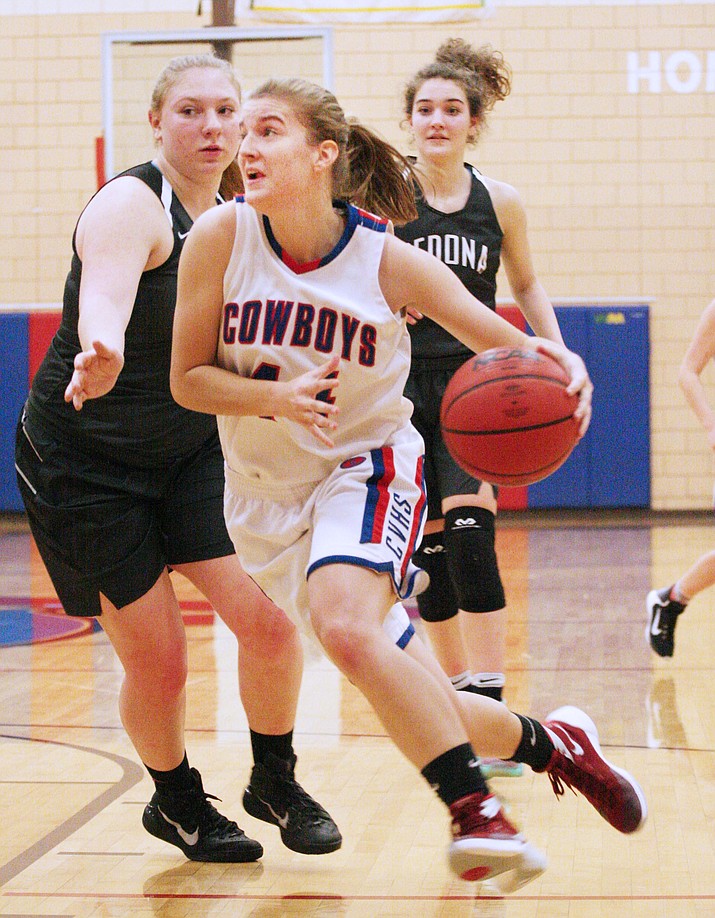 Senior forward Kayla Hackett scored seven points for Camp Verde on Tuesday at home against Sedona-Red Rock.
Stories this photo appears in:
Sophomore Hope Ontiveros hurt in first half; extent of injury unknown
Tuesday at home, Camp Verde lost 50-19 to Sedona-Red Rock High School, the home squad's most one-sided loss of the season. But it could have been worse.