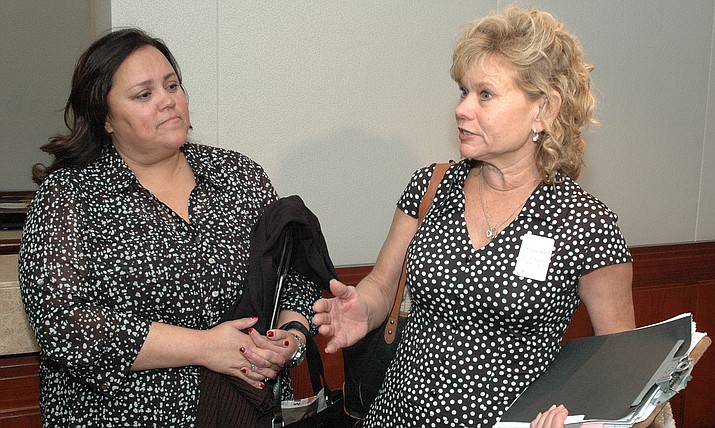 Michelle Doherty, the 2017 Teacher of the Year, explains to staffers of Gov. Doug Ducey Monday why the 0.4 percent pay hike he has proposed for the coming year won't do anything to get people to go into teaching and keep them in the classroom. With her is Christine Marsh, the 2016 honoree. (Capitol Media Services photo by Howard Fischer)
Stories this photo appears in:

PHOENIX -- Calling the governor's salary hike proposal perhaps worse than nothing, the top teachers in Arizona want Gov. Doug Ducey to spend all of his new education dollars for a pay hike rather than spreading the cash around.