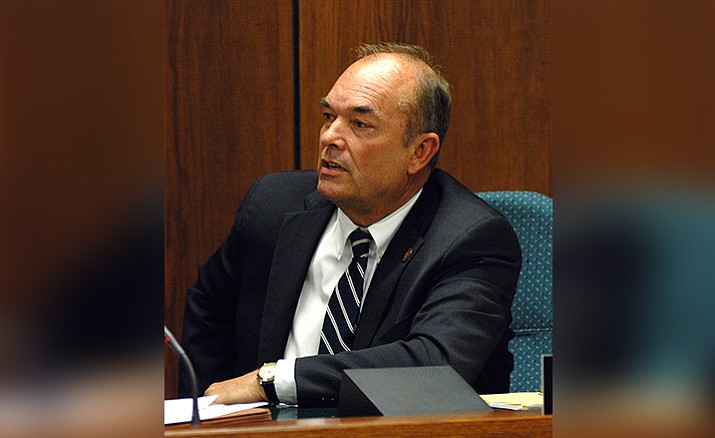 Rep. Don Shooter (Capitol Media Services 2013 file photo by Howard Fischer)
Stories this photo appears in:

PHOENIX -- State Rep. Don Shooter was suspended today from his position as chairman of the powerful House Appropriations Committee.

House Speaker J.D. Mesnard launched "multiple investigations'' Wednesday into reports of sexual harassment at the Legislature as several lawmakers and a lobbyist came forward with new allegations, naming Rep. Don Shooter as the offender.