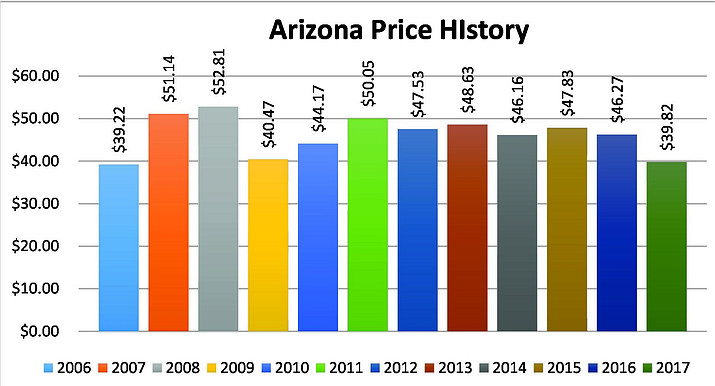 The latest survey from the Arizona Farm Bureau Federation shows the cost of a typical Thanksgiving dinner for a family of 10 this year is $39.82. That's 14 percent less than shoppers paid for the same items a year ago. VVN/Chris Myers
Stories this photo appears in:

PHOENIX -- The cost to feed the horde this Thanksgiving is going to be as low as it's been in a decade.