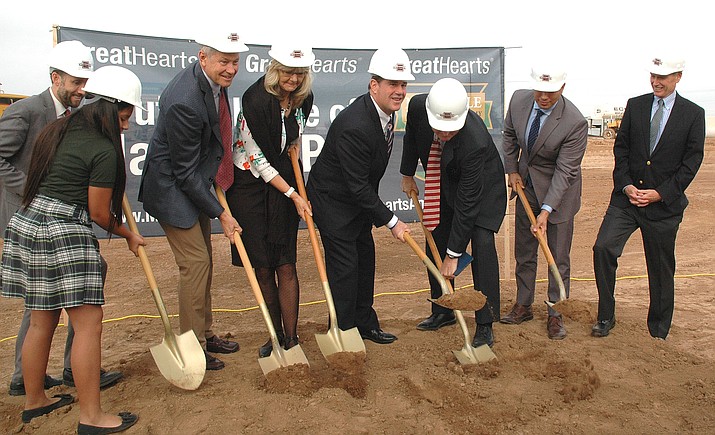 Gov. Doug Ducey, center, helps break ground Wednesday for a new branch of GreatHearts Academy, a nonprofit charter school network. The campus is being financed with public help state because of legislation pushed by the governor to have the state guarantee payment on its borrowing. (Capitol Media Services photo by Howard Fischer)
Stories this photo appears in:

Gov. Doug Ducey is fighting back against a report by a left-leaning research group that shows Arizona is spending less on K-12 education today than before the recession when inflation is taken into account.