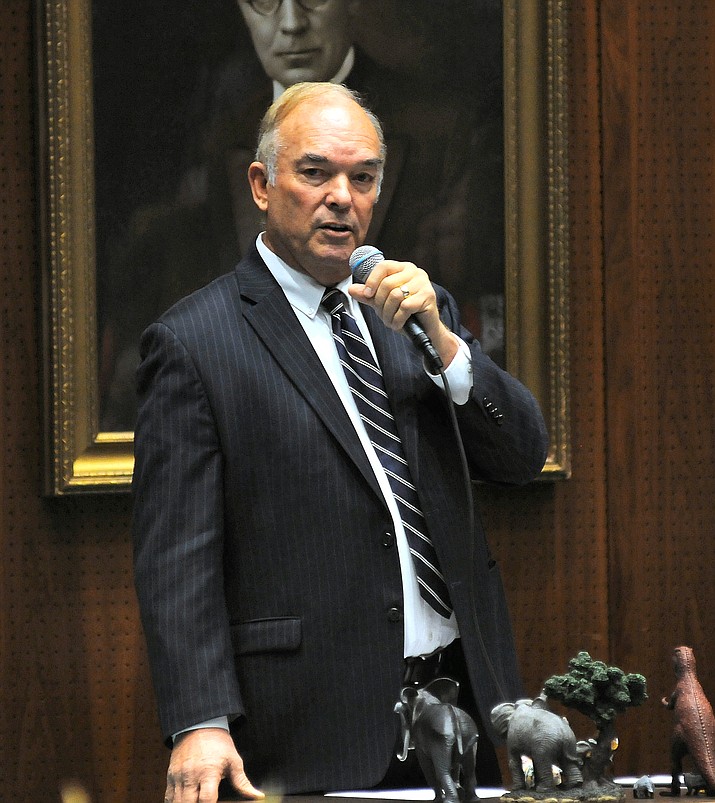 Rep. Don Shooter tells colleagues Thursday that while he has "done stupid things" in the past that they should allow him to remain a member of the House. They did not agree, voting 56-3 for expulsion. (Capitol Media Services photo by Howard Fischer)
Stories this photo appears in:

Concluding his repeated actions of sexual harassment against lawmakers, lobbyists and others were just too wrong to excuse, the state House voted Thursday afternoon to expel Rep. Don Shooter.