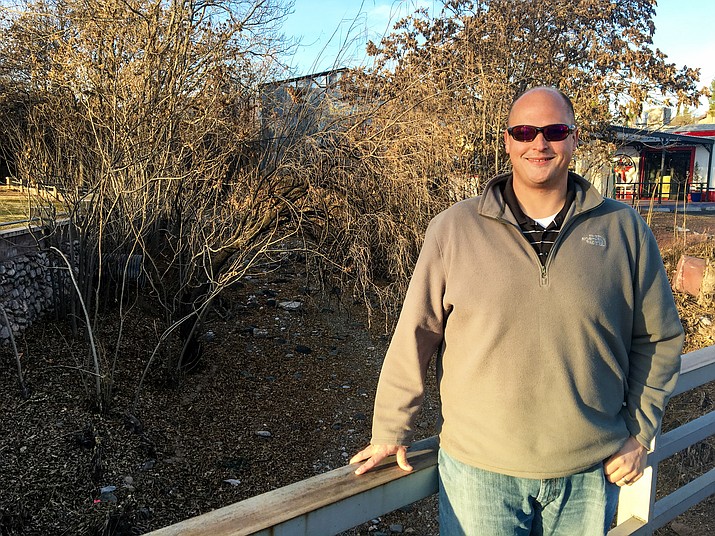 Cottonwood City Engineer Robert Winiecke explained that Del Monte Wash, also known as "Blowout Creek" due to its history of overflowing, has caused extensive flood damage to the Old Town area in the past. The bridge where Del Monte meets the curve on Main Street is an identified problem area – water backs up at the bridge, overflows into the roadway and fans out toward the rest of Old Town. (VVN/Halie Chavez)
Stories this photo appears in:

Long-time residents may remember when Old Town Cottonwood flooded in 1964, filling houses, businesses and the old hospital with water and mud.