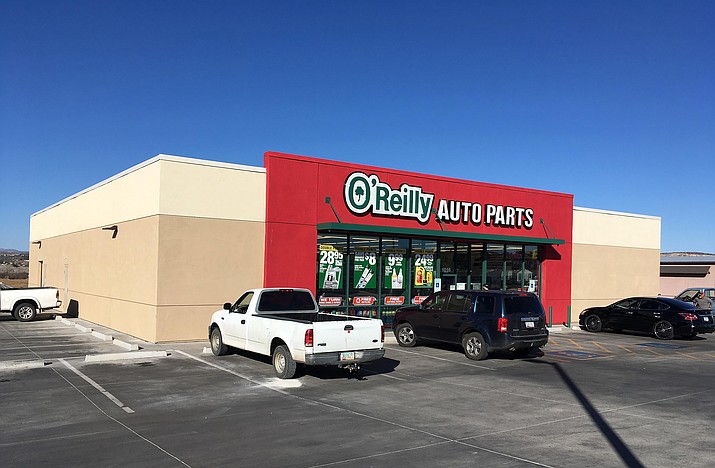 Open since Nov. 25, Camp Verde's O'Reilly Auto Parts will hold its grand opening from Feb. 14-27. The store is located at 1016 W. Finnie Flat Road. (Photo by Bill Helm)
Stories this photo appears in:

Since O'Reilly Auto Parts opened its Camp Verde location on Nov. 25, customers have been thanking management for coming to the east end of the Verde Valley, says Assistant Store Manager Jeremiah Littlepage.