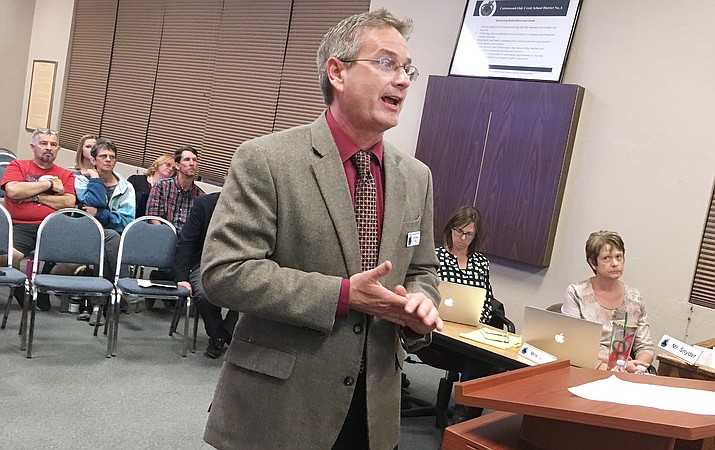 Cottonwood-Oak Creek School District Superintendent Steve King. VVN/Bill Helm
Stories this photo appears in:

Cottonwood-Oak Creek Superintendent Steve King announced Monday that all campuses within the school district will be closed Thursday as educators throughout Arizona will stage a walkout in protest of school funding policies in Arizona.

Tuesday, the Cottonwood-Oak Creek School Board voted 4-to-1 to give Steve King a one-year $98,000 contract to remain as the district's superintendent through the 2018-2019 school year.

District to downsize to four K-8 schools for 2018-19
COTTONWOOD – Steve King said Tuesday that the Cottonwood-Oak Creek School District's proposal to restructure three of its schools is "not my idea."