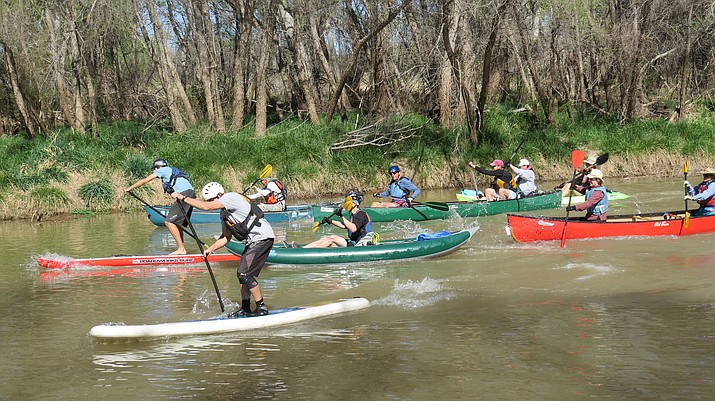 The 10-mile race starts at White Bridge and the 5-mile at the River Access at Clear Creek. Both races end at Beasley Flats. The river has a nice current with Class I-II rapids making this an adventure for all. (Photo courtesy of Doug Von Gausig, Critical Eye Photography)
Stories this photo appears in:

Friends of the Verde River presents the 6th annual Verde River Runoff March 17 in Camp Verde.