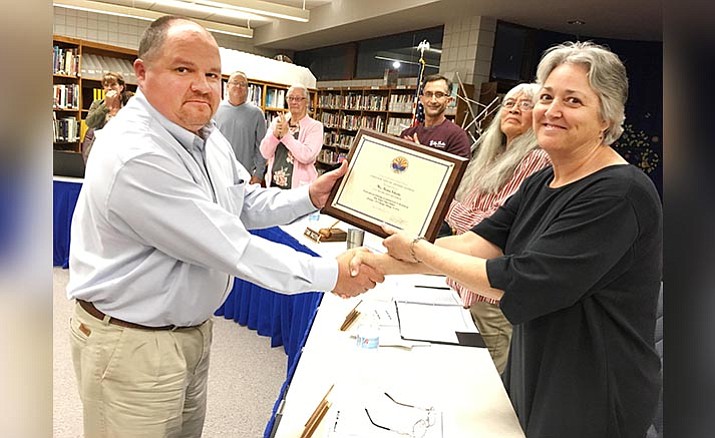 Danny Howe, administrator-in-charge at Camp Verde Unified School District, recognizes outgoing board member Christine Schneider at the board's Tuesday, Feb. 13 meeting. Schneider had been on the school district's governing board for the past five years. (Photo by Bill Helm)
Stories this photo appears in:

Tuesday, Camp Verde Unified School District's governing board voted 5-to-0 to meet with Arizona School Boards Association to discuss their options and to compile a list of characteristics they hope to find in the district's next superintendent.