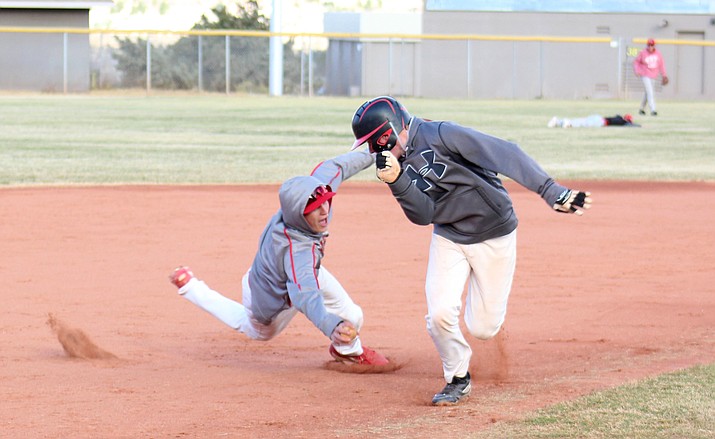 Mingus senior Andrew Kulis dives to tag out sophomore Chris Mathe during practice on Friday afternoon. Kulis earned the win as a pitcher in the Marauders' season opening 15-4 victory at Combs and hit two triples. (VVN/James Kelley)
Stories this photo appears in:

Mingus Union baseball's first week of games was a short one, due to a positive result and one out of their hands.