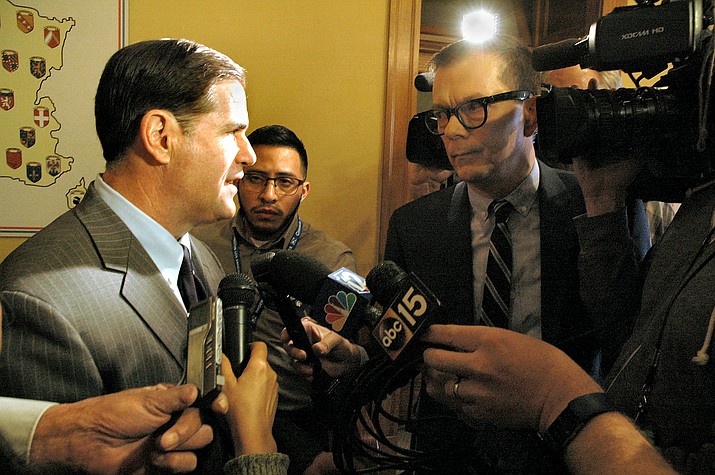 Arizona Gov. Doug Ducey led the charge before the session by calling on cities and towns to "put the brakes" on plans to raise the minimum wage or mandate other employment regulations such paid sick leave. (Howard Fischer/Capitol Media Services)
Stories this photo appears in:
Sen. Sylvia Allen hopes to put measure on November ballot
A state lawmaker wants to give Arizona voters a chance to decide if the current $10.50 an hour minimum wage is as high as it should go.