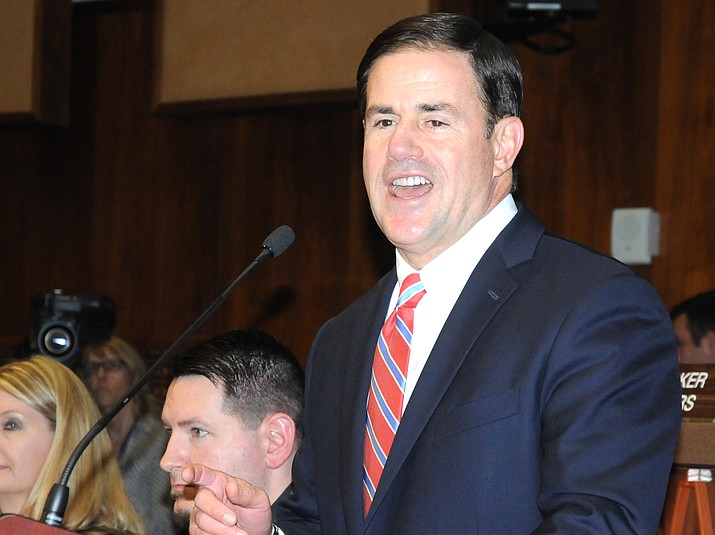 Gov. Doug Ducey. Photo by Howard Fischer
Stories this photo appears in:

A proposal by Gov. Doug Ducey to abolish so-called legislative immunity is getting some negative reaction from some lawmakers who enjoy its protections -- and would have to vote to put it on the ballot for voters to repeal.

PHOENIX -- Flush with cash, Gov. Doug Ducey is proposing an $11.4 billion spending plan for the coming year.