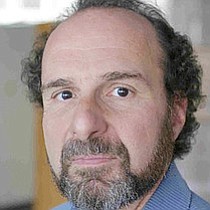 Howard Fischer is a veteran journalist who has reported on state government and legal affairs in
Arizona since 1982, the last 25 for Capitol Media Services which he founded in 1991. Fischer's news reports appear in daily and weekly newspapers around the state, and are heard on Arizona Public Radio.
Recent Stories
PHOENIX -- It's not quite the "duck and cover'' exercises of the 1950 s when school children were practicing to be prepared for nuclear attack.

PHOENIX -- If it weren't for Bill Schulz, Carolyn Warner, who died Tuesday, could have been the first woman governor of Arizona.

But the more than 100,000 people who signed petitions to put Proposition 305 on the ballot now find they have to vote against it to get what they want: repealing legislation to expand who can get vouchers of taxpayer funds to attend private and parochial schools.

Ken Bennett found himself out of the running when he was trounced by incumbent Doug Ducey in the Republican primary in August.
PHOENIX -- Gov. Doug Ducey is doubling down on his claim that David Garcia tried to "rig" the election for a sales tax for education even though there is no evidence the Democrat gubernatorial hopeful had any role in crafting the measure.

To hear the proponents of Proposition 126 tell it, Arizona lawmakers are chomping at the bit to tax medical services, child care and even veterinary bills.

Incumbent Gov. Doug Ducey repeatedly throws around the phrase that Arizona is "open for business" as both a commercial for the state and as proof his policies are what's driving the state economy.

Gov. Doug Ducey defended his decision Monday to sign legislation to allow any student get a voucher of tax dollars to attend private or parochial schools, a measure that voters will decide in November whether to ratify even as they determine whether the incumbent gets another four-year term.

It ultimately may not matter if Arizonans vote in November to require utilities generate more of their electricity from renewable sources.
The state's economy continues to be propelled along by people wanting some new place to live or at least to fix up the one they way.