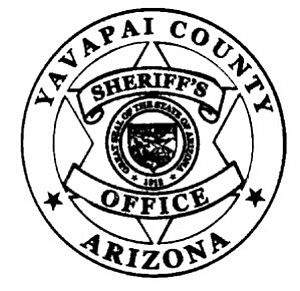 Originally Published: April 15, 2014 10:32 a.m.
A Cornville woman and her daughter were held hostage at gunpoint for two hours Sunday before the suspect killed himself in front of deputies.
Joshua Myers, 35, said to be the live-in boyfriend of the woman, had released her and her daughter before the confrontation with the Yavapai County Sheriff's Office. The incident reportedly started with an argument in the home in the 11900 block of East Mingus View in Cornville.
After he released them, the woman called YCSO at around 1:30 p.m. to report the incident and told deputies Myers was threatening suicide or a shootout with law enforcement officers.
Myers was still in the house when deputies arrived and surrounded the residence. According to the report, he had barricaded himself in the building and was uncooperative throughout the afternoon and into evening. Deputies determined he was heavily armed and had a police scanner and gas masks.
The sheriff's SWAT team also responded to the scene.
After dark, around 9:20 p.m., Myers went into the back yard with a handgun and shot himself in the head, according to the YCSO report. Deputies did not fire shots during this incident.
Deputies later found an AR-15 type rifle and associated ammunition.