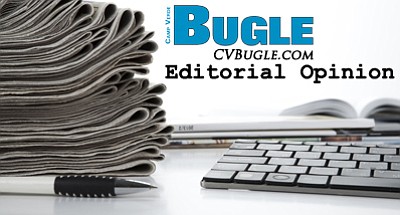 Originally Published: December 1, 2015 7:28 p.m.
The freezing death of a homeless man in Cottonwood over the weekend touched a (Facebook) nerve like nothing we've seen in some time in the Verde Valley.
Quite the contrast to Cottonwood's initial reaction to the plight of the homeless some 25 years ago. We weren't so tender-hearted back then; community sentiment leaned more to the side of heartlessness.
It all began when a middle-aged woman took up residence in the Lions Park in Old Town. The community was up in arms. The woman was harassed and threatened. The city council was caught off guard as Cottonwood did not have an ordinance against overnight camping in city parks, much less a law prohibiting them as places to live.
It also caused a nasty spat between Cottonwood and Camp Verde when a Verde Independent reporter asked the woman how she ended up in Cottonwood.
"Two police officers from Camp Verde brought me over here in the middle of the night," she replied.
She went on to explain that she was sleeping on a park bench in Camp Verde when she was awoken by the officers. She subsequently was driven to the former Sun Dial Motel in Old Town where the officers paid for a single night of lodging for the woman.
The Sun Dial proprietor told The Verde Independent that when he asked the officers what was to become of the woman the next day when she had no money for lodging, they replied, "That's your problem now."
The Lions Park controversy sparked an effort by the Board of Directors of the Old Town Mission to establish a homeless shelter in Cottonwood. In the end, the Mission's directors gave up on the idea. The community wasn't necessarily against the idea of having a homeless shelter in Cottonwood. The stumbling block was location. Great idea, just don't put it in my neighborhood.
A quarter-century later, we still don't have a homeless shelter in Cottonwood, or anywhere else in the Verde Valley for that matter.
Human nature being what it is, finding a location for such a facility likely would be as difficult today as it was 25 years ago. Finding the funding to buy or build and then operate a shelter would be difficult in today's timid economy.
And, there will always be the legitimate debate about whether a homeless shelter represents enablement at its worst. It is a convincing argument that having a homeless shelter just opens the floodgates to addicts, alcoholics, panhandlers and homeless people who simply refuse to work. Too often, the truly down-and-out get lumped in to the same category.
That makes it so much easier to rationalize a decision to do nothing.
Meanwhile, our overnight lows this week will range between 26 and 32 degrees.
Somebody could freeze right to the bone.