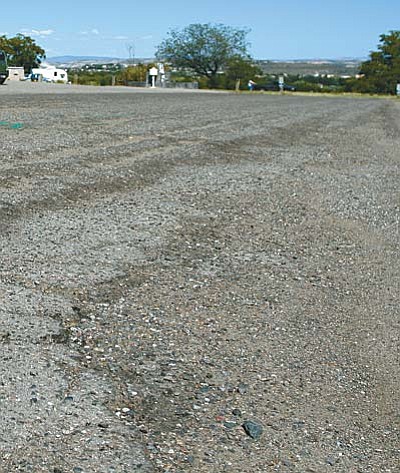 Originally Published: October 3, 2015 12:02 p.m.
CAMP VERDE - Starting Monday, Oct. 5, Fann Contracting Inc. will repave Arnold, 3rd, 4th, and 5th streets between Arnold and Hollamon streets. The parking lot of Arnold Terrace will also be fixed with new blacktop.
At the beginning of September, Camp Verde officials signed Construction Agreement #15-111.
The amount of this agreement was $309,128 with Fann Contracting Inc.
The Prescott company was the low bidder on the project, according to Public Works Director Ron Long.
"The Town received Community Development Block Grant funds through the Arizona Department of Housing in the amount of $261,394," said Public Works Analyst Deborah Ranney. "Council approved $152,000 additional funding from the HURF-funded Street budget to cover the remaining costs. Any funds not required for the CDBG project will remain in the Street Division budget."
On Sept. 28, McDonald Bros. Construction Inc. started fixing the sewage lines under the road on 3rd Street and in the American Legion parking lot, also on 3rd Street. This project is expected to take a few days.
Beginning Oct. 5, crews will tear out the old asphalt and resurfacing the roads. There will be curb installed on 5th St. and in the Arnold Terrance parking lot.
"There will be access for residents that live where the construction is being done," said Long. "We are just asking that everyone be patient."
The entire repaving project is projected to last until Nov. 9. For more information, call Town of Camp Verde Public Works Analyst Deborah Ranney at 928-554-0823.
-Follow Aryssa Carvalho on Twitter @aryssamashon and on Facebook.com/cvbugle