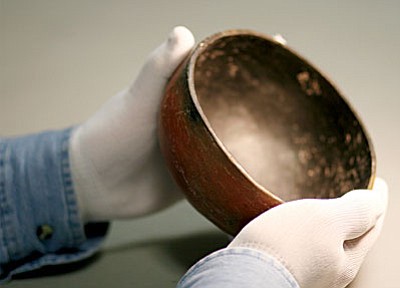 Originally Published: March 14, 2016 3 p.m.
Since opening more than five years ago, the Verde Valley Archaeology Center has been the area's leader in preserving history - and pre-history.
Later this month, the Camp Verde center will take a step into the future.
Beginning March 19, VVAC will borrow patent-pending anti-poaching technology for wildlife that will be adapted to the specifics of protecting archaeological, architectural and historic sites.
The equipment can report in real-time on trespass at vulnerable sites in remote areas, stated VVAC Executive Director Ken Zoll in a press release.
The goal of the project, Zoll also stated, is to enhance the existing technology to meet the particular needs of cultural resources protection. Anticipated needs include improvements to mobile device interfaces and wireless sensors and trail camera triggers to record intrusion events at vulnerable sites for cultural resources.
The grant project directors will loan a unit to VVAC to run tests at a local site. The Archaeology Center is the manager of six archaeological properties in the Verde Valley that are owned by the Archaeological Conservancy. One of those sites will be selected for the test, Zoll stated.
VVAC became aware of a grant awarded in 2015 by the National Park Service's National Center for Preservation Technology and Technology. Twelve grants totaling $427,000 were awarded to provide funding for innovative research, training, and publications that develop new technologies or adapt existing technologies to preserve cultural resources, Zoll stated.
For more information on VVAC's Verde Valley Site Watch Program, visit www.vvarchcenter.org or call 928-567-0066.
-- Follow Bill Helm on Twitter @BillHelm42 and on Facebook at @CampVerdeBugle