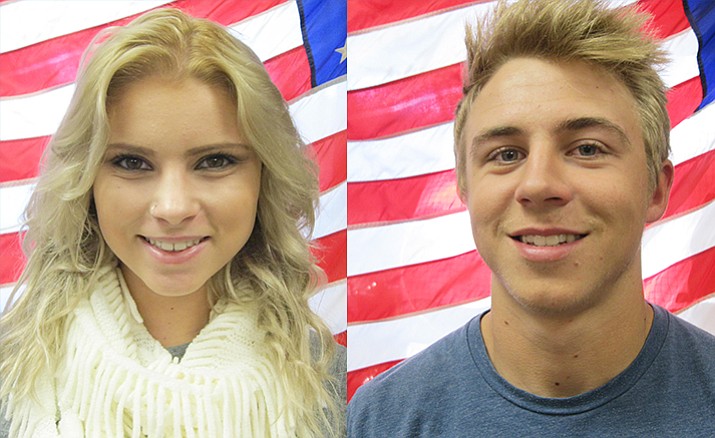 Originally Published: November 23, 2016 1:02 p.m.
Alexandria Reynolds and Wyatt Howe are this month's Camp Verde High School students of the month.
Alexandria Reynolds is a graduating senior with a 3.8 GPA. She is a member of National Honor Society, Works part time at a local cafe and volunteers at a local rehab center. She will be attending Northern Arizona University in the Fall and plans on studying psychology in order to become a therapist.
Wyatt Howe is a senior with a 4.0 GPA. He currently owns his own welding business, has perfect attendance all four years of high school, and has played varsity baseball throughout his high school career. He would like to study Engineering at Yavapai College and transfer to Embry Riddle so that he can be employed with NASA in the field of Engineering.
More like this story