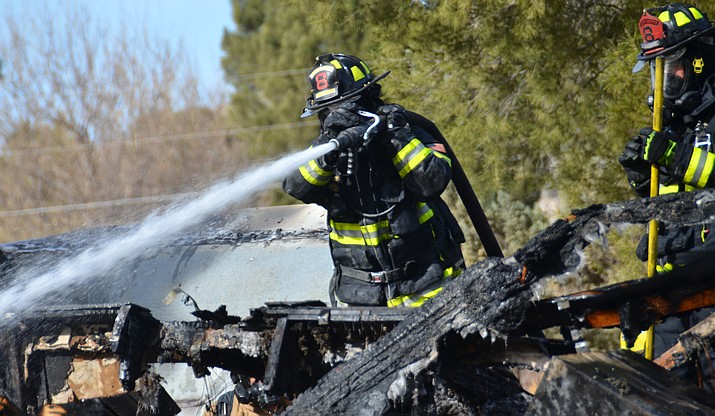 Originally Published: December 26, 2017 1:05 p.m.
CAMP VERDE -- A home burned to the ground two days before Christmas on Pike Street in Camp Verde, however there were no injuries, according Eric Strauss, battalion chief for Copper Canyon Fire & Medical Authority.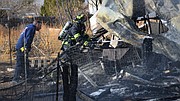 At least one dog was lost in the fire, as well as all the people's belongings, he said.
Initial reports were that the person in the home had cleaned out his fireplace and put some hot ashes in a box and set them on the front porch, Strauss said. He went to put another log on the fire and, when he came out, the front porch was on fire, the fireman added.
Two people were home at the time and they got out safely, he said adding that the home is a total loss. No firemen were hurt.
Strauss warned that when people are cleaning out fireplaces to put ashes in a metal, fireproof container.
The firemen were still investigating the scene late Friday.
Verde Valley Fire District also responded to the call.
More like this story