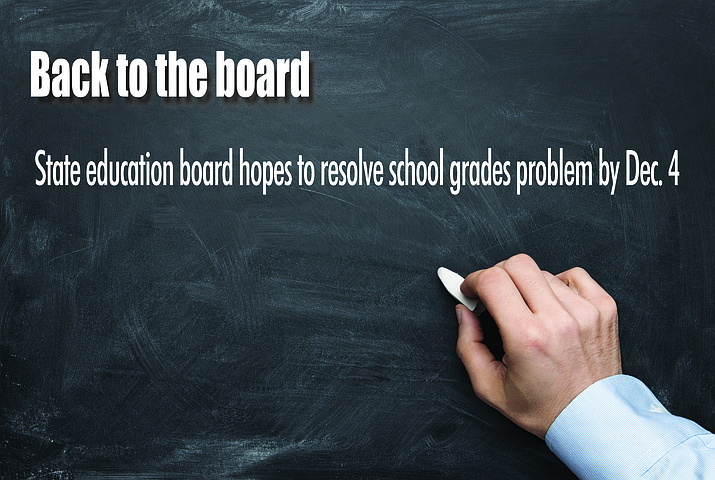 Originally Published: October 26, 2017 3:48 p.m.
VERDE VALLEY – Because Arizona's schools are "so diverse," the president of the Arizona State Board of Education said Wednesday that it's "not reasonable" to rate them based on a single accountability system.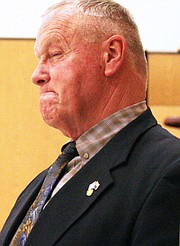 State education board still soliciting public feedback
The Arizona State Board of Education is still accepting public feedback on its A-F Accountability System.
Anyone interested in commenting can either send an email to inbox@azsbe.az.gov, fill out a survey which can be found at https://azsbe.az.gov/a-f-feedback-survey, or attend any of four open houses which will be held at the Board's office located at 1700 W. Washington St., Suite 300.
The open houses are scheduled from 9 a.m. until noon Oct. 27, Oct. 30 and Oct. 31; and from noon until 5 p.m. Nov. 6.
"But that's what the statute requires," Board of Education President Tim Carter said following the board's collective Oct. 23 decision to review its new system for grading schools. "And we evaluate everybody as fairly as we can."
According to Eric Evans, principal at American Heritage Academy in Cottonwood, the board is "doing the right thing" by reevaluating its findings.
"I am not surprised by this move," said Evans, whose school was given a preliminary D grade. "They had to. They are doing the right thing. The formula/calculations are biased against small, rural schools."
Had the board issued the preliminary 2016-2017 A-to-F letter grades as final, Carter said "I think it would have been a terrible error."
On Oct. 9, the Arizona State Board of Education posted the preliminary grades for schools to its website: https://azsbe.az.gov/f-school-letter-grades. Initially, the grades were to be preliminary for 90 days, Carter said.
According to Carter, preliminary grades were appealed by about 250 of the close to 1,600 evaluated schools.
"But a lot of schools didn't receive a grade," Carter said.
Though not pleased with his school's preliminary D-letter grade, the principal at American Heritage Academy in Camp Verde Education underwent a "very complicated process."
Lance Barnes, the principal at American Heritage Academy's Camp Verde campus said that he does not envy the task of evaluating the state's schools.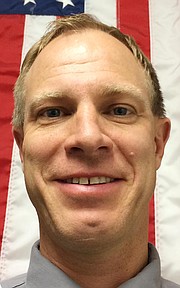 "The committee met for months and months and pushed back the release date of the evaluation tool several times," Barnes said. "There were several opportunities for schools to comment. It is a very difficult process to try to evaluate schools that can be very, very difficult using only one measure."
Carter also said that by the board's Dec. 4 meeting that issues surrounding the accountability system "would be resolved."
"I'm hoping all the appeals can be resolved," Carter said. "In a perfect world. Depends on what the findings are. We may need to continue the process."
Currently the process involves a board-appointed Technical Advisory Committee – TAC – which has been directed to review the A-F Accountability Plan, business rules and impact data; identify any problematic issues found; and comprehensively report on its findings at the Dec. 4 meeting.
-- Follow Bill Helm on Twitter @BillHelm42