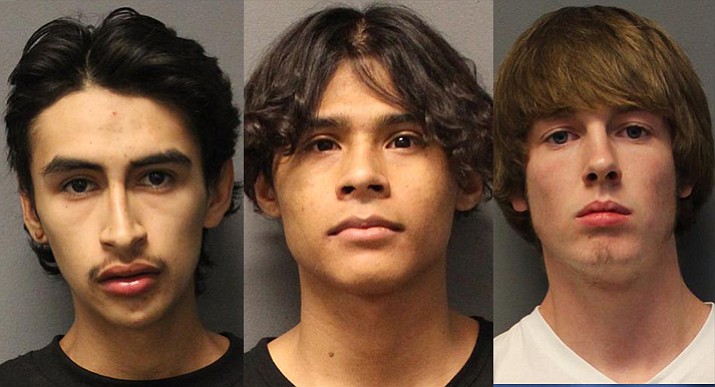 Originally Published: September 14, 2017 1:09 p.m.
CLARKDALE – Three men were arrested for allegedly burglarizing a Clarkdale home June 7.
The men -- Gary Amaro, 18; Anthony Jimenez, 19; and Tyler Sessler, 18, -- have been charged with burglary, theft and criminal damage. Jimenez and Sessler were also charged with tampering with physical evidence, according to court records.
According to court indicting documents, the trio allegedly stole jewelry, firearms and other miscellaneous items from the Clarkdale home located in the 700 block of Reta Street.
The stolen items were valued at more than $4,000.
A window was broken during the burglary, with the cost of repair estimated at $250.
Jimenez and Sessler allegedly tried to dispose of clothing and shoes, resulting in the evidence tampering charges.
All three entered not guilty pleas while in custody at Yavapai County Superior court.
Jimenez has been previously convicted of attempted possession of a dangerous drug for sale, LSD, and possession of drug paraphernalia.
The investigation by Clarkdale Police Department is ongoing.