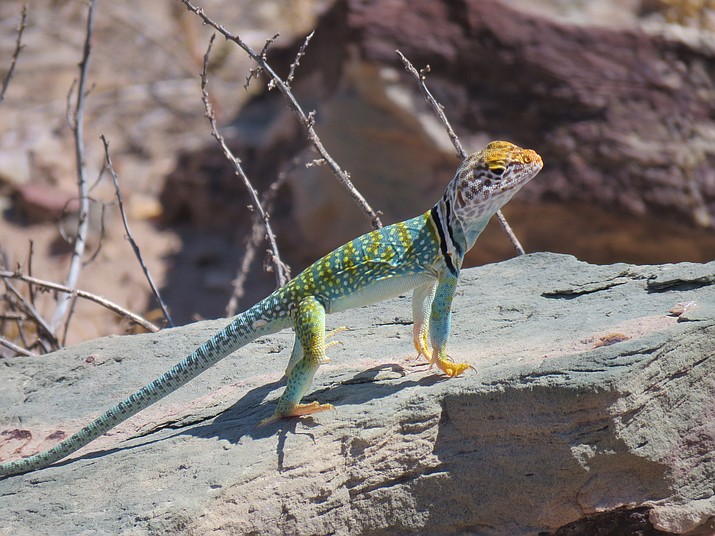 Originally Published: September 20, 2017 2:58 p.m.
Many animals make use of camouflage, their bland coloring or stripes or prints helping them to blend into the background and therefore be less visible to predators. But not all. Some animals use bright color to notify possible predators that they are poisonous, and others use their color to attract mates. This collared lizard seemed to have his Sunday best on, and may have been out and about looking for a date.
Melissa Bowersock is a photographer and multi-genre author with multiple novels and non-fiction titles to her credit. For more information, visit her web page at www.newmoonrising.net.