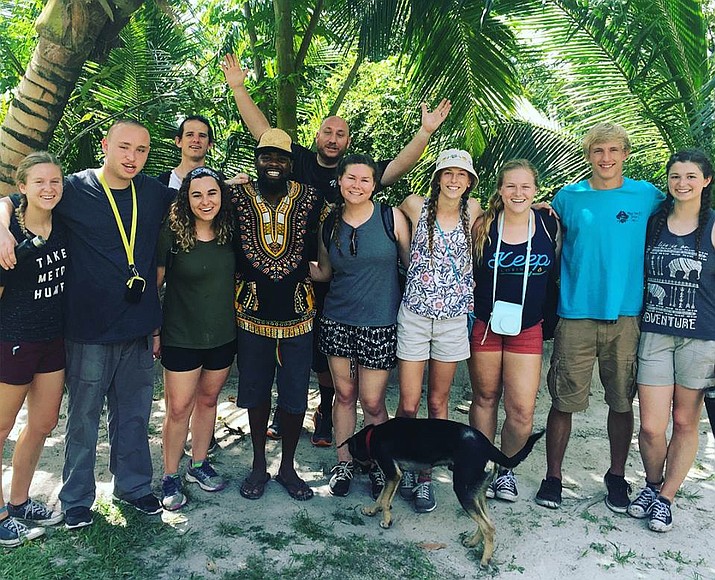 Originally Published: April 3, 2018 12:33 p.m.
Seven members of Verde Christian Church's youth group spent their spring break in a jungle in Belize, with a plan to help jungle communities better understand sustainable living, as well as to spread the word of God.
In Bermuda Landing, a town that Sarah Williams described as a "small howling monkey preserve in the jungle with hot humid days," the seniors and their four leaders made chicken coops to help secure their meat source.
"Hunting and fishing are more than pastimes or leisure activities to many Belizeans," said Williams, whose husband Robb Williams is the former pastor at the Verde Christian Church. "Hunting and Fishing is relied on as a supplemental source of sustenance to many families and the main source of protein to more than a small portion of the population today."
According to Williams, chickens have become a "popular animal to raise" in Belize
"When allowed to free range, they are easily eaten by the wild animals of the jungle," she said.
Hence the need for the chicken coops.
Each of the church's seven youth group members are seniors at Mingus Union High School, with three also involved in the school's FFA program.
The team consisted of Pastor Jon Gott, Talon Whiteley, Nic Doerksen, Ty Randall, Jim Ayers, Katelyn Prouty, Hannah Devore, Tiffany Drake, Emma Williams, Nikki Fromm and Doug Fromm.
Give Blood in Camp Verde
The next Camp Verde Community Blood Drive will be from 10 a.m. until 3 p.m. Thursday, April 12 at the Camp Verde Parks and Recreation Gymnasium, located at 395 S. Main St.
Contact Irene Peoble for more information at 928-567-9227.
Or visit www.Bloodhero.com (Sponsor code: CampVerdeCommunity).
-- Bill Helm
More like this story