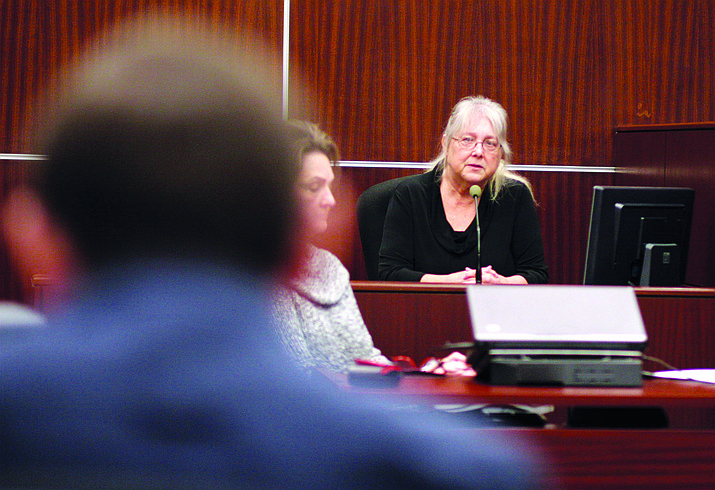 Originally Published: April 4, 2018 10:14 a.m.
In March, John and Cheri Wischmeyer were advised in court that rather to move forward with litigation, it might be best to find a "useable solution" with the Town of Camp Verde over the agreed-upon 100-foot buffer between their property and the proposed 110-acre Camp Verde Sports Complex.
The words of Yavapai County Superior Court Judge Christopher Kottke, though directed at the Wischmeyers, were also an opportunity for the Town of Camp Verde to work in cooperation with its citizens.
Wednesday, the Camp Verde Town Council could approve changes to construction plans for the sports complex that would use the buffer to "make it acceptable to the neighbors," Camp Verde Town Manager Russ Martin.
Following Monday's meeting with the Wischmeyers, the third of three such meetings, Martin said that both he and the Wischmeyers have been "trying to negotiate a good result, one that the Wischmeyers would be satisfied with."
Martin's recommendation as Town manager is for council to approve the changes that would allow the Wischmeyers "to dismiss the lawsuit immediately, with prejudice."
To dismiss the lawsuit with prejudice means that if the Town does not live up to the agreement, the Wischmeyers would have the right to take the issue back to court.
Council will have a chance to approve changes to the sports complex's construction plans that include a buried culvert that according to the April 4 agenda packet would start "just off of the 100-foot buffer, but cross as far as possible from the Wischmeyers' property line, but still within the 100-foot buffer."
The agenda packet also states that a line of Arizona Cypress trees would be placed at approximately 65 feet from the neighbors' property line "with enough clearance from the buried culvert to limit issues with root systems."
Martin said Monday the trees would cost the Town "about $1,000," and that Town employees would perform the labor, which the agenda packet states would save "approximately $5,000."
Council will hold its regular session at 6:30 p.m. in council chambers, located at 473 S. Main St., Suite 106.
A copy of the agenda, including the Agenda Item Submission Form Section I which pertains to the proposed change to construction plans of the Camp Verde Sports Complex, can be found on the town's website.
-- Follow Bill Helm on Twitter @BillHelm42