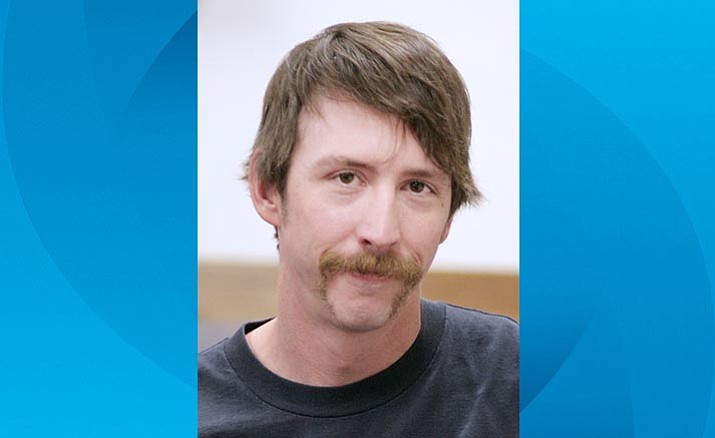 Originally Published: September 20, 2018 11:45 a.m.
I could attempt to summarize my dad here in this paragraph, but that would be futile.
The best way I can describe my dad would be a madly-in-love, God-fearing, banjo-loving, good-ol-cowboy, who loved every member of his enormous family fiercely, and like some sort of superhero – at least it seemed to me as a kid – he went away for days at a time to go be a larger-than-life fireman for over three decades in the big city.
My dad loved Yavapai County. He lived there for over 25 years. He built the two-story yellow house on Quarter Horse Lane and Shill Road in Camp Verde.
He loved everything about Prescott and Jerome, and that he could take my mom to the live music downtown in either town and cut a rug. He loved the snow, and making snowmen with my son.
He loved that it wasn't "traffic 24 hours a day even on Sundays" like he claimed it is in Phoenix now.
My dad had built the perfect life for him and my mom - and he loved it.
He'd work out three times a week in his home gym, and take the dog for walks around the golf course. Even into his 70s, we would have chin-up contests and he would stop at 25 because he didn't want to embarrass me. He was a kind person like that.
My dad was not going anywhere anytime soon -- or so we thought.
That's the most telling lesson of this whole thing. If you thing you're in control of things -- you are terribly mistaken.
I like to believe my dad wanted to live out his days in Prescott, but I am willing to bet he wanted to watch his last sunset on his terms. He didn't even make it to that last sunset because of a driver choosing to prioritize engaging their cell phone over making sure they didn't run him over. To know that would tick him off.
My dad was killed while traveling southbound along SR69 just north of the Prescott Country Club.
My dad was riding a street legal Honda C90 motorcycle at an estimated 50-55 mph – based on the capabilities of the motorcycle – and was struck from behind by a driver in a Nissan Sentra traveling at around 63-65 mph based on what they called "ambient speed" determined by an ambulance dash camera speedometer display that captured the collision.
He was treated immediately by the paramedics in that ambulance and was determined to be a level one trauma, at which point he was air-lifted to Flagstaff Medical Center from Yavapai County Medical Center.
He coded – what we call it when vitals crashed – en route to FMC and it wasn't possible to work him until they got him back to YCMC at which point they made the determination there was nothing further they could do.
I found out from my wife. She called me during my last probationary shift at Station 14. I was doing a dorm cleaning and the phone rang; my senior FF beat me to it and came with a serious face and the message my wife was on the phone -- and she was crying.
I was scared because she was eight months pregnant. I thought the worst ... and it was just as bad. She told me we had to get to my mom's house because my dad had been in a car crash and had been killed. I can't even put into words how I felt in that moment ... and as you can tell, I probably could have been a novelist. I just lost my hero.
My mom and dad were married for 40 years. We were planning his 75th birthday bonanza, which he would have been celebrating in about two months with his sister, his two daughters, his two sons, his 15 grandchildren, his only great-grandchild, and his cousins, nieces, and nephews and friends of an unlistable number.
My dad was so in love with my mom it was crazy. He used to tell me all the time how lucky he was to "have a gal like her put up with a guy like him" and you could see it in his actions how much he cared for her.
My mom lost the love of her life that April 2. That is a void she can never fill. She feels like a shell of her previous self, and the moment Officer Penner handed her the Ziploc bag containing my dad's broken glasses, tennis shoes, wallet, and that haunts her like a vicious boogey-monster haunts a child.
She never got closure for any of this ... not from the driver, not from the justice system, not from anywhere. All she has is the memory of the last time she kissed my dad as she left the house, and said "I love you."
My mom is not the only one who could recount the last time they said "I love you" to my dad. The people that he was taken away from are innumerable. Every member of this family fights daily to better cope with the reality that life now must go on without my dad.
That is a crappy reality for a lot of people. To me the most notable, besides my mom, is my son, Aiden. He was 5 years old when he saw Officer Penner hand that Ziploc bag to my mom.
He witnessed her completely implode.
Then he learned that Papa Tom was not going to be there like he thought.
Not that day. Not ever again.
You see, my dad was Aiden's best friend ... and he could not comprehend a world without him.
Behavioral issues came from it, and it was a struggle that he had to overcome, something he has done better with as he has gotten older.
The woman that killed my dad said that she never saw the motorcycle in front of her; she actually thought someone else had hit her.
She said she "reached for her cell phone with her left hand and that she took her eyes off the road."
When she looked up the accident had already happened.
Distracted driving was noted as a factor in the police report, yet there was no investigation to data movement on the driver's phone. I have no idea what really happened in the car that day. I just know what she told that translator -- that she took her eyes off the road to reach for her phone -- and that choice cost my Dad his life. Hard stop.
Here's what I do know: I know that my dad was one of eight people in this nation to be killed that day by a distracted driver; this happens every day.
I know that a law regulating this public safety epidemic may have discouraged the driver from making that decision that day.
I know that a law regulating this behavior would have given the Yavapai County Attorney's Office the ability to try to press criminal negligence charges against the driver that killed my dad, delivering much needed justice to my family to help with providing closure.
I know that despite overwhelming evidence proving that cell phones are a major distraction when engaged while driving - we are sitting here pretending that we can multitask ... that we are better drivers than those people that get in the accidents.
People actually believe that this cannot happen to them.
Jonathan Hall is a resident of Peoria and a fireman for the City of Phoenix. He graduated Camp Verde High School in 2003.
More like this story