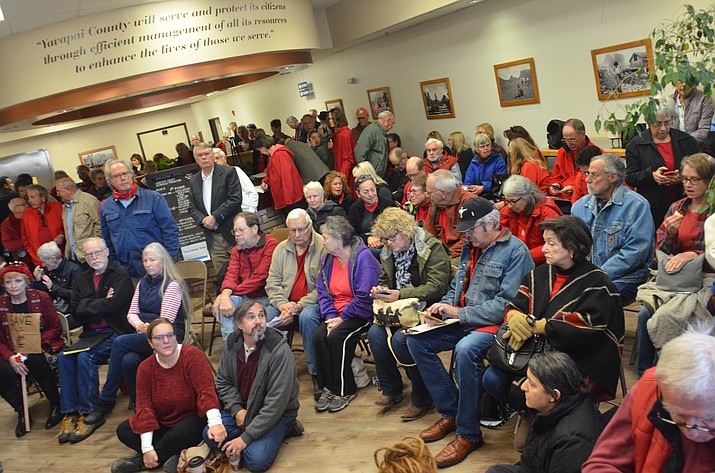 An estimated 300 people showed up to the Yavapai County Planning & Zoning meeting Thursday. Many of them had been at the meeting chambers since 9 a.m. Crowds overflowed into the lobby with additional overflow upstairs. They wore red and held signs protesting the Rojo Grande development. VVN/Vyto Starinskas
Stories this photo appears in:

Former Sedona mayor said developer trying to sell 'a skunk that doesn't stink'
Yavapai County Planning & Zoning commissioners listened to more than six hours of public testimony and read several hundred emails and letters during their meeting. Ultimately, they unanimously voted to deny the proposal to develop a 172-acre senior-oriented manufactured home park to take the place of the El Rojo Grande Ranch just outside Sedona.